Have you ever been to Rondoh? its an amazing place in rappelz and is a massive castle with every item that can possibly be bought within its walls.
To teleport there is a fee of 50k. I personally think that is a rediculous price. If you want to go to Rondoh, why not ride there for free?
This is a map of the branchy path that you can take to rondoh. If you follow the green and do not stray from your path, you can get to rondoh easily as long as you can manuever quickly and avoid fast high leveled mobs. check the mob level locations map to see if you can withstand the trail without dying. (anybody past thirty can make it if they pay attention)
The trail there is amazing and is littlered with many mobs that most people do not get to see. if you follow the trail correctly you will even see young white lydians.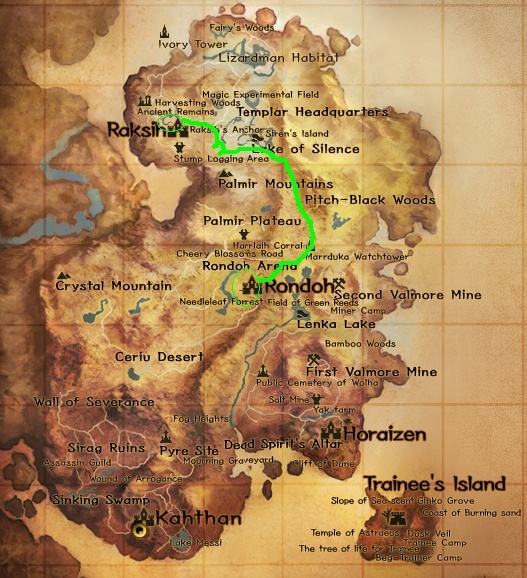 _________________
When you try, you risk failure...When you don't, you ensure it.
I have designed a new forum modeled after this one based on extreme motorsports. I am the webmaster/admin for the site and there is another admin there as well (so i will still stay dedicated to Rappelz Master)
Please visit the site and register a free account here